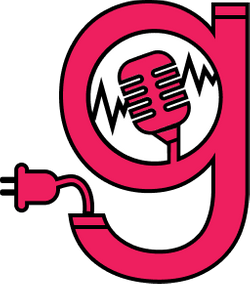 Get Plugged In
Listen in to my new podcast #GetPluggedIn and follow for more content.
GetPluggedIn is a podcast started by Dionne Joi to connect her network with influential people. With guests such as Tommy Chong, Rodney "Red" Grant, Mildred Muhammad, and many more, the first season is now available on Spotify!
Appearances on other podcasts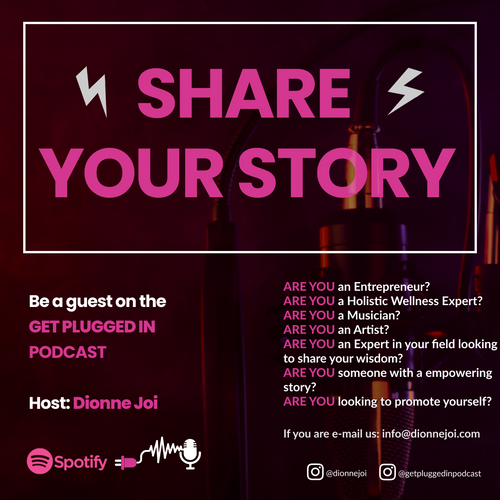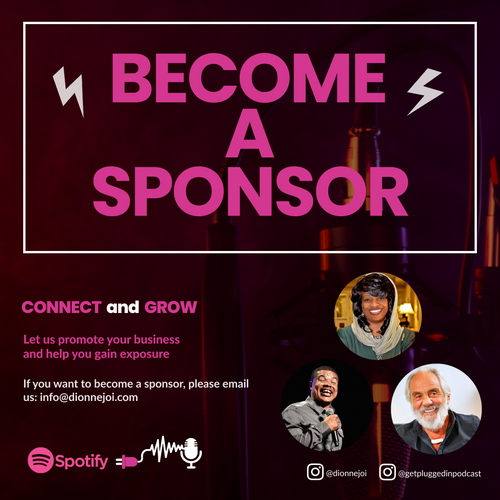 would you like more exposure?
Let me promote your brand, service, or product. #GETPLUGGEDIN will be featured on YouTube, IGtv, facebook, DionneJoi.com and on Linkedin. This is an opportunity for you to promote yourself, your business, brand, product, services, events and so much more! More information coming soon.
You can interview on my podcast, a 4-page feature on Linkedin, and get promoted to my 25k+ following. The opportunities from there are endless!
For interview and Sponsorship packages, contact me today!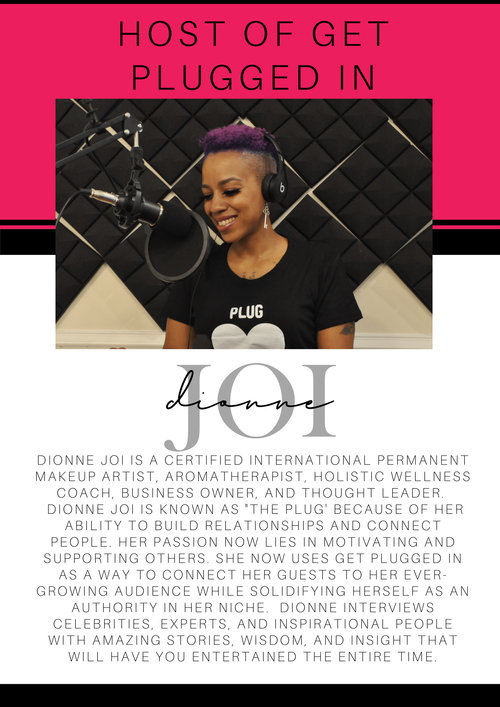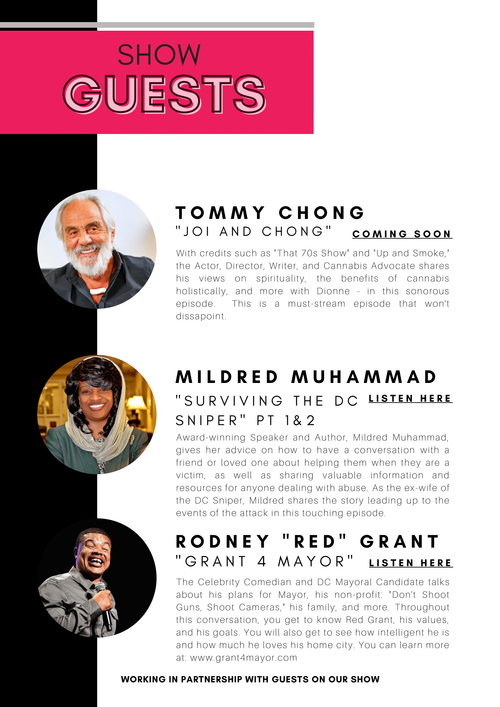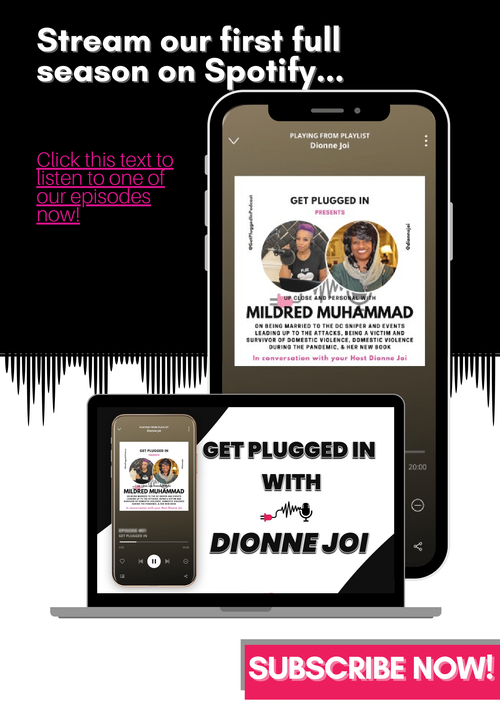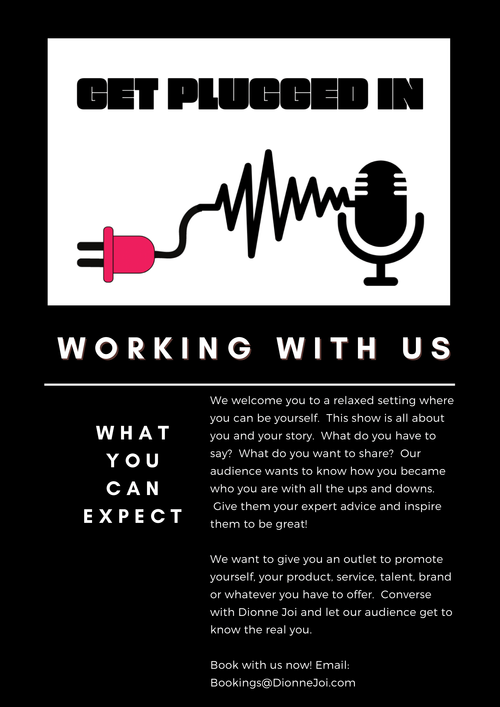 Follow #GetPluggedIn on instagram